Feb 23, 17 05:25 PM

Access Manufacturing truck caps may be designed for the heaviest commercial task, for recreational use, flatbeds, golf carts, utility beds and for almost any other kind of vehicle with wheels.
Truck Caps
for
Work and Play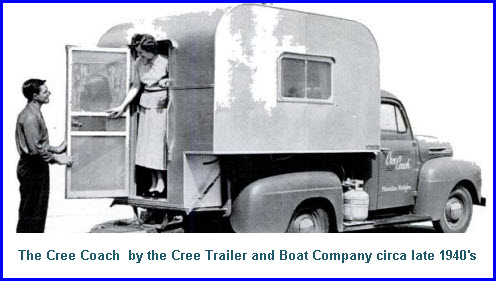 ---

Truck caps have a long history linked to the pickup truck. Back in the late 1940's and early 1950's the Cree Trailer and Boat Company introduced the miniature home on a pickup truck. Called the Cree Coach, it came in two models - an 8 ft. model weighing 850 lbs. and a 10ft. model with an electric refrigerator.

The Cree Coach seated four people on cushioned seats and slept two when the seats were turned out. And talk about luxury, it came with a range, an oven, an icebox and a sink! Eat and Sleep. Eat and Sleep. And maybe fish or see the sights. Those were the days when a vacation was really a vacation. Of course vacations weren't free and some people actually modified these caps/campers to make sandwich trucks, pot and pan trucks and heck, maybe even Fuller Brush trucks or something like that. So from this time on the pickup truck was being used for work, play and shelter.

These early truck campers were made of wooden frames with sheet aluminum covering the exterior and varnished plywood lining the interior. You were kept warm on those cold chilly nights at camp by the fiberglass insulation between interior and exterior layers and by the warm body laying next to you(or not). From this early concept evolved the construction of modern day truck caps and truck campers.
Today, the most common use of the truck camper is in the form of a truck cap ( also known as truck bed cap, truck bed topper, truck canopy or camper shell ). I differentiate the truck cap from the truck camper based on use. A truck camper is used as a miniature home or as a hard shelled tent - just like the Cree Trailer and Boat Company first envisioned. A truck camper is essentially a recreational vehicle carried in the bed of a pickup truck. The truck cap is functionally used as a cover for a pickup truck bed that extends the usable space of the pickup truck bed above the bed rail and protects the space it encloses from rain, snow, etc. You can sleep under a truck cap, but it's usually in a sleeping bag. You can store your work tools in a truck camper, but you've probably got them laid across that cushy 6 ft. long bed you're gonna want to sleep on soon.
Here's more info on truck campers - if you're keen to know more. Me, I'm most interested in the truck cap as I want somewhere to store tools, groceries and tall things like chairs and tables that are too high to transport using a tonneau cover. Besides, my wife thinks camping out is a 5 star hotel room with at least one bathroom and room service! Ok, so lets get on with some truck topper terms, definitions and info. I've also listed a bunch of truck bed cap manufacturers with links to a separate info page for each.


Truck Caps - Definitions & Terms
MIG Welding: (Metal) (I)nert (G)as welding is a type of Gas Metal Arc Welding which is an automatable arc welding process in which a wire electrode and shielding gas are fed through a welding gun.

TIG Welding: (T)ungsten (I)nert (G)as welding is an arc welding process that uses a nonconsumable tungsten electrode to produce the weld.

Truck Cap: also known as Truck Bed Cap, Truck Bed Topper, Truck Canopy, Camper Shell, Truck Box Cap



Truck Bed Caps Styles and Designs
Cab High Design: The cap/canopy/topper very closely matches the height of the pickup truck cab.

High Rise Design: The cap/canopy/topper is significantly higher than the pickup truck cab and mostly level on top. It's used when increased storage capacity or space is required. Watch out for low parking garage roofs.

Wedge Design: The cap/canopy/topper starts out about the same height as the pickup truck cab but then rises as it goes out towards the end of the pickup truck bed. It kinda looks like, well, a wedge!
What are Truck Toppers Made of ?
Fiberglass is a very popular material used in the construction of truck toppers. It's smooth and shiny, can be painted to match your pickups OEM colors and is reasonably strong and secure especially when it is laminated with the Tricel Honeycomb product used by most North American manufacturers of fiberglass tonneaus and truck caps.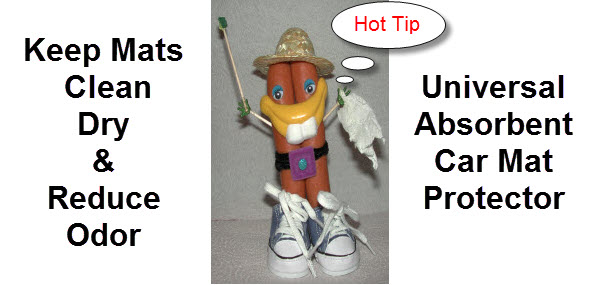 Manufacturers of Truck Caps
Many manufacturers of truck canopies also manufacture tonneau covers and other pickup truck bed accessories. I've listed the truck canopy manufacturers I am aware of below. If you know of other companies in the business, help us all out and use the Contact Us button on this page to let me know.
Access Manufacturing
- Manufacturer of aluminum truck canopies for personal
  and commercial use
- Models include: Tradesman line of custom aluminum truck tops

A.R.E .
- Manufacturer of fiberglass truck toppers for personal
  and commercial use
- Manufacturer of aluminum truck canopies for commercial use
- Models include: SpaceKap, Z Series, CX Series, MX Series, V Series,
                        TW Series, Classic Aluminum Series, DCU Series,
                        Fiberglass Contractor Unit

Arrow Truck Canopies
- Manufacturer of fiberglass truck canopies for personal use
- Manufacturer of aluminum truck canopies for contractors
- Fiberglass models include: Mark I, Mark II, Mark III, Matrix
- Aluminum model is WorkMate

ATC Truck Covers Inc
- Manufacturer of fiberglass truck covers for personal
  and commercial use
- Models include: Pro Series Commercial, LED, LER, 1600 Raised Roof

Bestop, Inc.
- Manufacturer of fabric, metal and fiberglass truck toppers
  for personal use
- Models include; TrekTop, SuperTop, Sunrider, Sailcloth, TigerTop,
                         HalfTop, 1 and 2 piece HardTop

BrandFX Body Company
- Manufacturer of fiberglass truck toppers, and inserts
  for commercial use
- Models include; Toppers, Inserts, Line Bodies, Service Bodies

CarryBoy
- Mfg of fiberglass truck canopies for personal and commercial use
- Models include; G3, G500, Series 5, Series 8, S-600N, Lift-1, SO, LSO,
  Super F, 840, Container 1050, Suzuki Carry Container,
  Kia Container, Pickup Ambulance
- Based in Thailand

Century
- Manufacturer of aluminum truck canopies for commercial use
- Manufacturer of fiberglass truck canopies for personal use
- Models include; Commercial, Nouveau, Royal. Ultra, Ultra Sport,
                        High C, Vision and T Class
Eagle Craft Inc
- Manufacturer of fiberglass truck toppers for personal
  and commercial use
- Models include; Platinum, 2000, Cab High, Maverick, Executive, Utility
Fastkap
- Manufacturer of Retractable Fabric Truck Canopies
Fibrebody
- see BrandFX

Fibrobec
- Manufacturer of fiberglass truck toppers for personal
  and commercial use
- Manufacturer of aluminum truck toppers for commercial use
- Models include; DCU, Commercial E-Vision, Commercial E-Sport,
                        E-Vision, CX, Z, E-Sport, E-Quattro
- see SpaceKaps Truck Caps
- see A.R.E. above

Fibreline
- Manufacturer of truck cap windows and doors

Gem Top Mfg
- Manufacturer of steel truck toppers for personal and commercial use
- also see BrandFX

Glasstite
- see BrandFX

Jason Industries
- Manufacturer of fiberglass truck canopies
- Models include; Cyber, Zone, Force and Prelude 360

JCT Truck Caps & Covers Mfg
- Manufacturer of aluminum truck canopies for personal
  and commercial use
- Models include; Contractor Cap, Full Glass, Bubble, Economy,
                        Tool Cover

---
---
Jeraco Enterprises Inc
- Manufacturer of aluminum truck canopies for personal
  and commercial use
- Manufacturer of fiberglass truck canopies for personal use
- Models include; Classic Aluminum, Contractor, HD Commercial,
                        Cab High, Mid Rise, High Rise and Supreme


Lakeland Truck Caps
- Manufacturer of fiberglass truck toppers for personal use
- Manufacturer of aluminum truck toppers for personal
  and commercial use
- Models include; Renegade, Intrepid, Predator, Explorer, Voyager,
                        Falcon, 100,400,700,800,1000,1100,1200, Lift Door,
                        HatchBack Door, Double Cargo Door, Walk-in Door

Leer
- Manufacturer of fiberglass truck toppers for personal use
- Models include; 100XQ/XL/XR, 100R, 100RCC, 180, 180CC, 122

Lifetime Camper Shells Inc
- Manufacturer of aluminum truck toppers for personal
  and commercial use
- Manufacturer of steel truck toppers for personal and commercial use
- Models include; Workmate, Lifetime and Super Sport

MaxFit
- Manufacturer of fiberglass truck canopies for personal use
- Manufacturer of aluminum truck canopies for personal use
- Models include; Max Cab High, Max Wedge, Max Aluminum
Master Truck Body by Mory Inc
- Manufacturer of aluminum truck bodies / caps primarily
  for commercial and governmental use
- Models include; Master 500, 600, 750, 800

Ranger Enterprises Inc
- Manufacturer of aluminum truck canopies for personal
  and commercial use
- Models include; Contractor Special, PSVA, GSVA, RSS and DFGSVA


Raider Industries
- Manufacturer of fiberglass truck canopies for personal use
- Manufacturer of aluminum truck canopies for commercial use
- Models include; Nomad II, Vagabond, Sierra, Viewliner, Phantom,
                        Cobra, Vagabond Elite and Raider Commercial Canopy

Ranch Fiberglass
- Manufacturer of fiberglass truck toppers for personal use
- Manufacturer of aluminum truck toppers for personal
   and commercial use
- Models include; Elite, Sierra, Echo, Supreme, Legacy, Sportwrap,
                        Magnum, HDU Contractor, Personal Aluminum

SnugTop
- Manufacturer of fiberglass truck canopies for personal use
- Models include; Super Sport, XTR, Rebel, Xtra Vision, XUV, Expo,
                         Cab Hi and Hi-Liner

Softopper LLC
- Manufacturer of PVC coated, retractable truck bed toppers
- Models include; Softopper
SpaceKaps Truck Caps
- Manufacturer of fiberglass truck caps
- Manufacturer of transferrable truck caps
- Models include; Wild, Compak, Diablo
                        Rapid Intervention Unit
Swiss Caps
- Manufacturer of fiberglass truck caps for personal use
- Manufacturer of aluminum truck caps for personal and commercial use
- Models include; Cab High, S-II, S-I, Summit, Full Vision, Radius,
                        Flipper, Shop Top 40 & 56, Wedge,
                        Double Flat & Tip Out

Unicover Inc
- Manufacturer of fiberglass truck caps for personal use
- Manufacturer of aluminum truck caps for personal and commercial use
- Models include; Safari I, Safari I X-tra, Safari II, Safari II X-tra,
                        Safari V, Legend,
                        Model  100/400/600/700/800/1000/1100/1200

Van Kam Inc
- Manufacturer of aluminum truck caps for personal and commercial use