ATC Truck Covers
ATC Truck Covers factory is located in Garnett, Kansas, USA. Since 1994 ATC has been manufacturing the truck lid (tonneau cover), the pick up truck cap (ATC calls a truck cap or pickup truck canopy a "truck cover") and GEO Tracker Tops.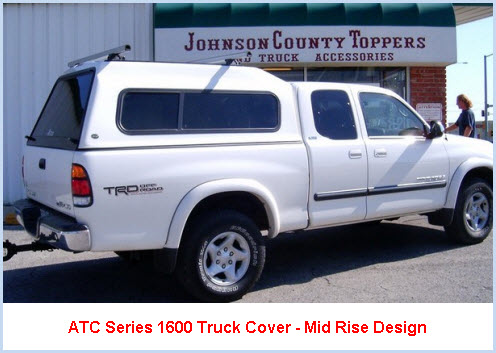 ATC utililizes its extensive experience with fiberglass to put out some of the most innovative and cutting edge products on the market. For example, the installation of an ATC Truck Cover doesn't require you to drill any holes in your pickup truck bed. Nice, huh? You know what happens when you scratch the paint or drill a hole - rust! ATC products take things like this into consideration and that makes them a company to look at if you're in the market for a truck bed canopy. So what makes ATC truck toppers so special - here's the scoop.


LED Series ATC Truck Covers
The LED Series comes in two flavors which share essentially the same options. The standard ATC LED Series truck cover comes with a smooth, cab high roof design, side sliding windows with 1/3 vents and your choice of a fixed or sliding front window. A framed rear glass door with double T-handles secures the rear of your pickup. Of course you get an integrated LED brake light so as others notice you in less than good lighting conditions. The ATC LED 1600(or also called the Hi-Rise) Series truck cover has a raised roof for more storage and/or head room. It's between 4" and 6" higher than the standard LED truck cap and weighs between 160lbs and 200lbs (about 20lbs more than the standard version).

The LED Series Features:
- Fixed or sliding
  front window
- BASF paint with
  lifetime warranty
- Double insulated fiberglass
  honeycomb roof
- Interior dome lights
- LED brake lights
- Optional clothes hangers and racks
- Optional interior headliner in 5 colors
- Optional tinted oversized side sliders
- Optional side access doors
- Optional work style commercial rack



LER Series ATC Truck Covers
The LER Series truck cap from ATC is a Cab High style that transforms your pickup truck into an SUV. At least it looks that way! The rear glass door is unframed (it's all glass) and is secured with rotary latches. The only way you can tell the difference between this pickup truck topper and an SUV is the seam where LER300 attaches to the back of the pickup cab. This truck cover weighs betwe, 150lbs and 190 lbs depending on your truck bed length and can rise more than 23" above your pickups bed rail.

The LER Series Features:
- Curved, oversize glass windows
- A 16" LED brake light
- Fixed or sliding front window
- BASF paint with lifetime warranty
- Double insulated fiberglass honeycomb roof
- Pop out side windows with screens
- Interior lights
- Optional clothes hangers and racks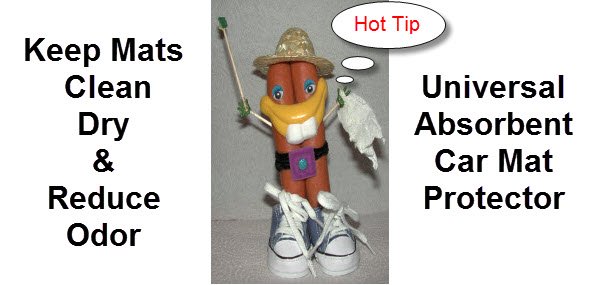 ATC Commercial Tops
ATC Truck Covers also manufactures its own line of commercial use truck tops called the PRO SERIES.
Note: You must have an RSS Reader installed and configured before clicking on the Orange RSS Button. An RSS Reader allows automatic download of changes/updates made to this website without having to visit this page. Saves time, effort and keeps you up to date.


Click Orange RSS Button to Subscribe to Site Updates