Personalized Car Mats

Personalized car mats tell your story. Do you like cartoons or animals. Are you a sports fanatic or military historian. Or are you the artistic type with an interest in decorative designs and strange, but wonderful colors. Well, be happy, because there's a car floor mat that fits your secret, or not so secret inner being! So let's humor that inner being calling out to you for a nice new set of Universal Logo Mats for your deserving and loyal vehicle. And when you come back check out even more possibilities for cartoon mats, pink mats, animal mats, floral mats and more ...
Cartoon car mats are popular amongst the die hard males of the specie who won't let go of their childhood need for a hero (read Batman and Superman), or their expression of ultimate manhood (read Yosemite Sam). And don't forget the little girls who don't wanna really grow up – they go for Tinkerbell, Supergirl or fairy tale fantasy mats.

Pink car floor mats are a favorite of the artistic elite who live among us. But my question has always been, what's wrong with purple, rust, chartreuse or any shade of blue? Uh, Oh !!! I've just been informed the Pink mat enthusiasts are really looking for Pink the Singer mats. Sigh ….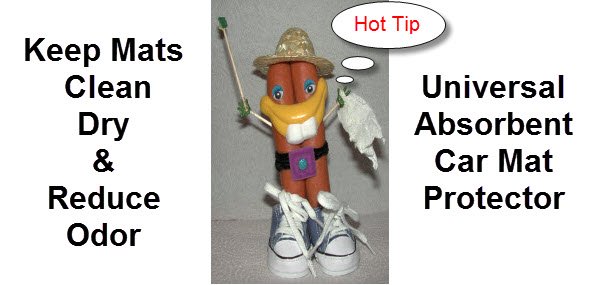 Animal lovers must be ecstatic over the large selection of cat and dog, jungle animal, fish and bird, and well, so many different members of the animal kingdom mats , that I can't count that high. And every once in a while a car mat distributor or manufacturer will offer to make a contribution to a wildlife/animal preservation fund every time you buy one of their animal mats. Watch for these guys and support them if you are so inclined.

Personalized Car Mats - Military, Sports & More 
If you are a sports fanatic or military aficionado you're in luck. A wide variety of pro sports teams, colleges and military organizations have licensed their logos to be reproduced on personalized car mats just for you. So you can have your USMC mat while your better half rests his tootsies on a pink mat.
For the calm, sedate and contemplative car driving members of the human race there is a nice selection of floral and decorative car mats available to provide floor protection for your vehicle and a calming influence on your mind.
And, look, if you don't like any of the mats above, just get your own personalized car mats with your initials embroidered on them. You like your own name, right? So get your mats embroidered with your initials, OK. Oh, you don't like your name! Then get your mats embroidered with the logo of your dream car, I mean, Mercedes mats in your Yugo is definitely an upgrade! So where do you go to find some mats like these? Well, of course, you go to my Logo Floor Mats Buyers Guide for all the help you'll need to find a mountain of logo car mats! Check the guide out to see online vendors that carry these mats that could make you happy and feel good all over!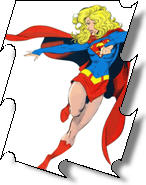 Remember to check out both the rubber and carpeted mats for your favorite characters, designs or logos as modern day car mat manufacturers can print on a wide variety of materials!
---
Note: You must have an RSS Reader installed and configured before clicking on the Orange RSS Button. An RSS Reader allows automatic download of changes/updates made to this website without having to visit this page. Saves time, effort and keeps you up to date.


Click Orange RSS Button to Subscribe to Site Updates