Big Truck Floor Mats
Ahhhhhhhh !!!!!!!!!!!! Truck floor mats are a necessity to keep the floors in your semi or other heavy duty truck clean. If you live in your truck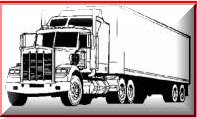 the floor is a history of what you ate at mealtime and what diversions you engage in while motoring down that concrete/asphalt obstacle course affectionately referred to as the "big road".
Notice! If you're looking for Ford truck mats, a pickup truck bed mat, mats for your Chevy, Toyota, Dodge pickup or floor mats for your SUV, light truck or van then go to this section on Car Floor Mats. Ok drivers - now it's time to talk to your big rig heart to heart...

These pages are for you heavy duty, big rig Class 8 trucks. You know who you are. You're the kind of vehicle that keeps America moving! These pages are for you and for your human partner! Just make sure your partner picks a floor mat you'll both be happy with!


Great Truck Floor Mats
You know it's hard to find a great truck mat. Truck stops and parts stores that are on the web sell mostly semi truck accessories and don't provide very much detail on anything but decorative paraphernalia like lights and chrome decorations. Sure, you like to look pretty, but to look pretty you have to know how to stay clean. So here at Truck And Car Floor Mats Dot Com we've acquired some info just for you especially if you were born a Freightliner, International, Isuzu, Kenworth, Mack, Sterling, Western Star, Peterbilt, or Volvo.

In a lot of ways you want what a car wants. If your driver always has muddy or wet feet, you want a rubber truck floor mat to trap the mud and liquid. If your driver just can't make up his/her mind and slops dust, mud and/or liquid gunk on you a set of carpeted custom truck floor mats can suck up liquids, mud and dust and are just what you want. Forget about one of those fancy, shiny, stainless steel or aluminum truck mats. They just let the muddy muck slip and slide onto your nice clean floor and raise dust in your air space. On the other hand, if your driver gets a lot of crap like tar, glue, paint or other sticky viscous materials on his/her footwear and doesn't have enough manners to clean it off before stepping onto your floor, that shiny chrome or aluminum truck mat is a lot easier to clean than anything else. Whatever the case you may benefit from a universal absorbent truck mat protector to protect your mats and inside environs.


 And if in spite of all your efforts to protect your floor and that beautiful carpet you still need to completely replace your carpeting and start over, you can always check out Newark Auto Products for the Big Rig carpet kit and help you need. If you don't know where to buy floor mats for your truck, help is just a click away at my Buyers Guide for Truck Floor Mats.
Note: You must have an RSS Reader installed and configured before clicking on the Orange RSS Button. An RSS Reader allows automatic download of changes/updates made to this website without having to visit this page. Saves time, effort and keeps you up to date.


Click Orange RSS Button to Subscribe to Site Updates