TracTonneau Truck Bed Cover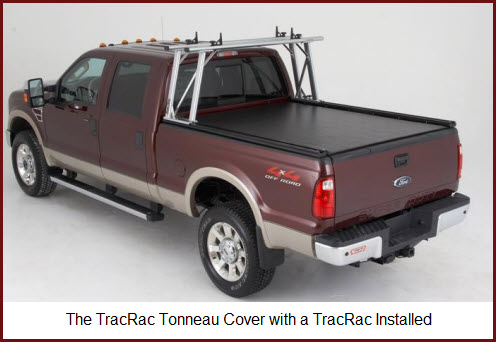 Quick Info for TracTonneau
Cover Type 1 : Soft Tonneau Covers, Soft Truck Bed Cover
Cover Type 3 : Vinyl Truck Bed Cover, Vinyl Tonneau Cover
Cover Type 4 : Roll-up Truck Bed Cover, Roll-up Tonneau Cover
Cover Type 5 : Custom Truck Bed Covers

Manufacturer : TracRac
Cover Weight :
Approx Price : $650
Tonneau Cover Parts and Warranty : 800-501-1587
The TracTonneau is the only roll-up tonneau cover designed to be used with TracRac cargo management system for pickup trucks. So you can have a sliding or a fixed/removable rack system on your pickup to hold all kinds of stuff secure while you transport it and still have the benefits of a roll-up truck bed cover after you've unloaded your cargo. Here's a bunch of features of the TracTonneau. 
TracRac Roll-up Tonneau Features
- Made for your make and
  model pickup
- Velcro based
  fastening system
- Spring plunger type
  auto tension control
- Heavy gauge vinyl cover
- Rear locking bar secures
  when you shut or lock
  the tailgate
- Safety straps secure
  vinyl cover when
  open/rolled-up
- No-drill aluminum
  frame installation
- Transverse support tubes
  help shed rain and snow
- 2 Year Warranty




TracRac Pro Popular Applications
- Chevy/GMC S10/Sonoma, Colorado/Canyon,
  1500, 2500, 3500
- Dodge Ram, Dakota Truck Bed Covers
- Ford F150, F250, F350,
  Ranger Tonneau Covers
- Mitsubishi Raider
- Nissan Frontier, Titan
- Toyota Tacoma, Tundra
Tip: Keep Truck Bed Clean & Dry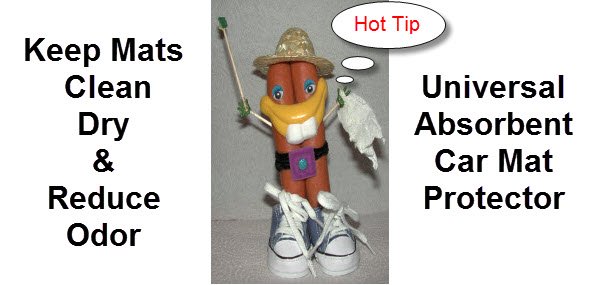 Note: You must have an RSS Reader installed and configured before clicking on the Orange RSS Button. An RSS Reader allows automatic download of changes/updates made to this website without having to visit this page. Saves time, effort and keeps you up to date.


Click Orange RSS Button to Subscribe to Site Updates