Tekstyle Tonneau Covers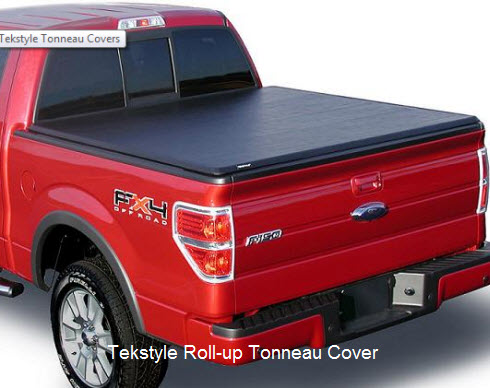 Tekstyle Tonneau Covers are made by Back Country Accessories in Palatine, Illinois. The company also makes sport bars and nerf bars, if you're in the market. Note (22-Jan-2015) : It appears as if this company has gone out of business. The information is retained here for reference purposes.

The two soft tonneau covers they make use all metal frame components, have a simple clamp-on install procedure and use 20 oz. heavy duty double coated vinyl fabric for the tarp. The big diff is one of these soft truck bed covers snaps-on and the other rolls-up. There are a couple of other features you might be interested in below. Oh, and by the way, I've heard that if you call these guys on the phone and talk nice they have other tarp colors than black.

Quick Info for Tekstyle Tonneau Covers
Cover Type 1 : Soft Tonneau Covers, Roll-up Tonneau Cover
Cover Type 2 : Soft Truck Bed Cover, Roll-up Truck Bed Covers
Cover Type 3 : Snap-on Tonneau Cover, Snap-on Truck Bed Covers
Cover Type 4 : Custom Truck Bed Covers

Manufacturer : Back Country Accessories
Cover Weight : Approx 50+ lbs.
Approx Price : $150 to $300
Tonneau Cover Parts and Warranty : 866-524-6755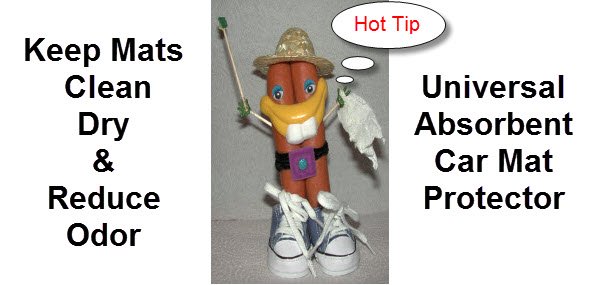 Tekstyle Snap-on Tonneau Cover
- stainless steel snaps and hardware
- black metal frame has metal corners and
  snap studs
- allows bed access at front corners
- tailgate works normally when cover is closed
- not designed to work with over the
  rail bedliners


Tekstyle Roll-up Tonneau Cover
- rear rail and bows roll-up with tarp
- velcro hook and loop fasteners
- bungee cords secure tarp when open or
  rolled up
- tailgate works nomally when cover is closed
- secure tonneau latch accessible only when
  tailgate is open
- pull strap releases latches


TekStyle Tonneau Covers Popular Applications
- Chevy Truck Bed Covers : S10, Colorado, C/K, Silverado
- Dodge RAM Tonneau Cover
- Dodge Dakota Truck Bed Covers
- Ford F-150 Tonneau Cover
- Ford F-250 Truck Bed Cover
- Ford F-350 Lid
- Ford Ranger Tonneau Cover
- Ford Super Crew Tonneau Cover
- Ford Explorer Sport Trac Truck Bed Cover
- GMC Truck Bed Covers : Sierra, S15, Sonoma
- Isuzu i-280, i350 Tonnos
- Lincoln Mark LT Tonnos
- Mazda B-Series Pickup Tonneaus
- Nissan Frontier Tonneau Cover
- Nissan Titan Tonneau Cover
- Toyota Tacoma Tonneau Cover
- Toyota Tundra Tonneau Cover

Note: You must have an RSS Reader installed and configured before clicking on the Orange RSS Button. An RSS Reader allows automatic download of changes/updates made to this website without having to visit this page. Saves time, effort and keeps you up to date.


Click Orange RSS Button to Subscribe to Site Updates