Leer Tonneau Covers
Leer Tonneau Covers are fabricated at three plants in the USA and that's a good thing because they are one of the most popular fiberglass tonneau cover and truck cap manufacturer today.
Let's get right into it  and look at the life story of a Leer Tonneau Cover. A mold for your tonneau cover is first created to exacting precision using computer aided design tools and good old hand crafting. A real thin layer of gelcoat is placed in each mold to form the foundation for the exterior OEM matching paint which will be applied later. Leer makes their own fiberglass, carefully layers and forms it into the mold, cures it and crafts it into what will soon be fiberglass truck bed covers to ship out to all their waiting customers. All kinds of neat hardware like locks, latches, hinges, seals, etc. are added to your new hard truck bed cover and the whole thing goes through an extensive quality control process by Leer technicians.

After all this Leer transports your hard tonneau cover to a dealer near you using their own fleet of custom designed tractor trailers. It's almost all over now as your Leer Dealer installs your new hard fiberglass tonneau cover making critical adjustments and connecting any electric you need. Then you drive away with a smile on your face and your chest puffed out.

OH NO !!! You say you don't have a Leer Tooneau Cover!!!! Well you can get one if you want - but you have to visit the Leer Tonneau Covers Website and find a dealer close to you. This is a professional quality product that requires professional installation.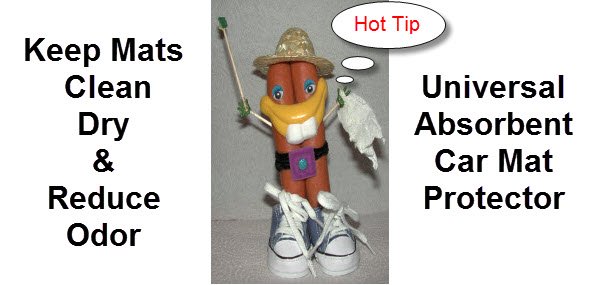 Quick Info for Leer Tonneau Covers
Cover Type 1 : Hard Tonneau Covers, Hard Truck Bed Cover
Cover Type 2 : Fiberglass Truck Bed Cover, Fiberglass Tonneau Cover
Cover Type 4 : Hinged Truck Bed Cover, Hinged Tonneau Cover
Cover Type 4 : Custom Truck Bed Covers

Manufacturer : Leer (Truck Accessories Group)
Cover Weight : approx 100+ lbs
Approx Price : approx $1000+
Tonneau Cover Parts and Warranty : 574-522-5337



---
Leer Truck Bed Covers come in 4 Models
Common Features on all Models
- DuPont paint to match factory colors
- Custom fit design
- Inside releases for security
- Trimless edges
- A FlexSeal to keep out water and snow when you open the
  tonneau cover
- Gas props and lifting arms so Grandma can open and close the lid
- Reduce aerodynamic drag - better gas mileage
- 4 bar articulating hinge for easy open/close
- No drill install
- Pull down strap
- Limited lifetime warranty
- Universal absorbent truck floor mat protectors helps reduce moisture,
  dirt, mildew and mold smells

 
Optional Features - Leer Tonneau Covers
- Battery powered dome light
- Painted rear wing
- Aero bar roof rack system


Model 800 Features
- Totally smooth sleek look with no body lines
- Quick release hinges
- Wiring and lock linkages hidden from view
- Carpeted headliner


Model 700 Features
- Hidden lock linkages
- High Dimension Styling
- Twist handle lock with weather cover
- Interior carpeted headliner
- Keyless remote


Model 550 Features
- Black powder coated billet lock


Model 550R Features
- Black powder coated billet lock
- Leer flip handle lock
- Leer locking rods
- Front rail bed protection


Note: You must have an RSS Reader installed and configured before clicking on the Orange RSS Button. An RSS Reader allows automatic download of changes/updates made to this website without having to visit this page. Saves time, effort and keeps you up to date.


Click Orange RSS Button to Subscribe to Site Updates