Camouflage Car Floormats
Hatchie Bottom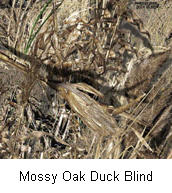 ---
Use the Hatchie Bottom Camouflaged Car Floormats from many retailers like Cabelas and Amazon. The actual camo patterns are licensed from Realtree and the mats are probably manufactured in Asia. Better hurry and get them if you want them. It doesn't look like there are many of these mats left as of 27-Sep-2016. Why do you want these mats? Because, I tell you, deer and other wildlife will never see you coming! No, not really, but if you sleep on the floor of your vehicle in your hunting camo no one will know you are there!!! Hatchie Bottom - a division of Sills Enterprises of Jackson TN - makes these universal fit (one size fits all vehicles) car floormats from 8mm rubber 

matting that has camo patterned polyester cloth laminated to it. (Note: It appears as of 27-Sep-2016 that Sills Enterprises no longer manufacturers these camo mats and may no longer be in business.) They are wear and fade resistant, but just think about it, the more mud and guck you get on them, the better they camouflage. The mats are channeled to capture mud, water and guck away from your shoes and help keep your carpeting a little cleaner. They come in 4 different, relaxing, outdoorsy camo patterns. Universal fit for SUV and Pickups, but should work in most cars. Why should SUVs and Pickups have all the fun?
Note: You can now find the Hatchie Bottom style car mats at many of the vendors listed in our Car Mat Buyers Guide. How long they will be available, we do not know.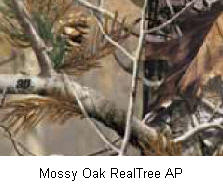 ---
Tip: To preserve the natural look of these camo car floormats you may use universal absorbent car mat protectors. The effects of spills, stains, mud, gas/oil on boots and other dirt and gunge that you bring into your vehicle on your footwear are minimized by an absorbent car mat protector.
Note: You must have an RSS Reader installed and configured before clicking on the Orange RSS Button. An RSS Reader allows automatic download of changes/updates made to this website without having to visit this page. Saves time, effort and keeps you up to date.


Click Orange RSS Button to Subscribe to Site Updates